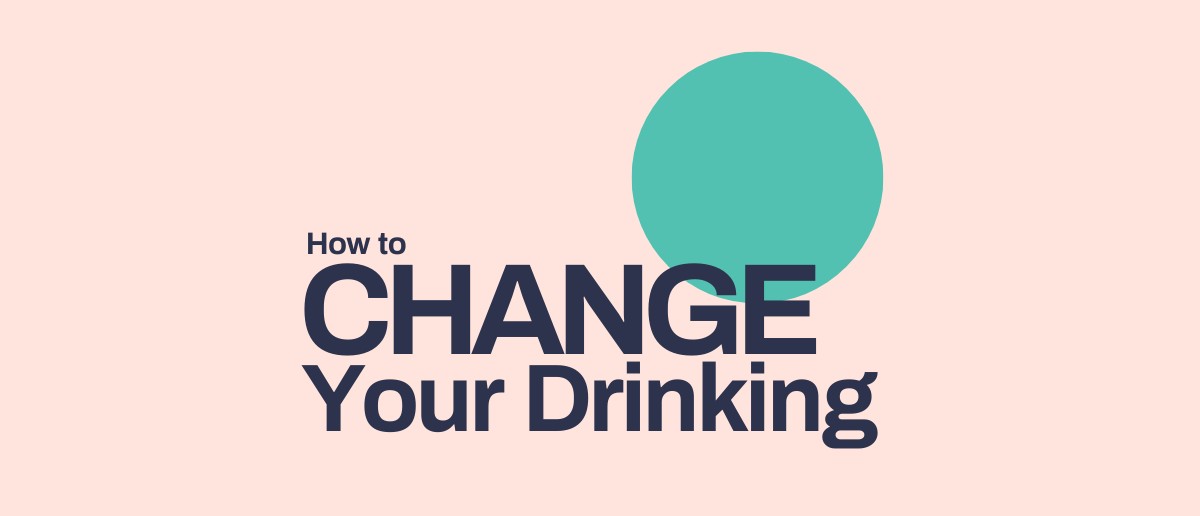 How to Change Your Drinking is a free introductory course from Club Soda. If you want to change your drinking, discover new alcohol-free options or make the connections that will help you grow, you're in the right place.
Discover how to change your drinking
Changing your drinking can feel daunting. But How to Change Your Drinking will get you started with some simple and easy first steps. You'll get access to our comprehensive self-assessment survey with personalised feedback on your drinking habits. You'll learn about alcohol-free drinks and how they can help you change your drinking, tackle cravings and build a better social life. And you'll also get a crash course in mindful drinking, discovering the basic skills you need to pay attention to your drinking and make plans for change that work.
If you've been struggling with problem drinking, worried you're an alcoholic, or curious about alcohol-free drinks, How to Change Your Drinking is for you.
Choose an alcohol-free drink
If you pace yourself with this course over the next few days, it's an excellent opportunity to take a break from drinking. Taking regular time off drinking is good for you, and it gives you some space to plan for longer-term changes. You can also use the time to experiment with some new alcohol-free drinks.
Taking a complete break isn't for everyone. Stopping drinking suddenly can be dangerous for some people. If you think you might be physically dependent on alcohol, you can still do this course, but you'll want to cut down gradually instead. The onboarding survey will help you decide what's best for you.
What other people say about Club Soda's courses
How to Change Your Drinking is just the beginning of the journey. Club Soda can help you change your drinking, your way. So we'll also invite you to join one of our longer courses:
How to Drink Mindfully if you want to cut down your drinking and experiment with changing your drinking, your way
How to Stop Drinking if you want to take an extended break from drinking to reset, refresh and review your relationship with alcohol.
Beyond How to Change Your Drinking, committing to longer-term change could make a real difference. Here's what other people have to say about Club Soda and our courses.
The free introductory course helped kickstart a longer challenge for me with helpful insights and tools.

Melanie
I am very proud of myself for getting this far and couldn't have done it without the help of the Club Soda course.

Jim
For me, the best thing was that little introductory nudge to step back and think about what drinking is doing for me.

Karen
What you'll get from How to Change Your Drinking
How to Change Your Drinking is a completely free introductory course. You'll get:
Personalised feedback on your drinking habits
Thought-provoking online learning materials
Advice about choosing alcohol-free drinks
Mindfulness exercises and questions to help you pay attention
THE SMALL(ISH) PRINT
Is there any reason I shouldn't do the course?
You must not stop drinking suddenly if you think you are physically dependent on alcohol. If you complete the survey at the beginning of the course, we'll give you personalised feedback on your drinking habits to help you assess your risk, so you can decide how you want to proceed.
However, How to Change Your Drinking is not a substitute for medical advice. If you are concerned that you might be physically dependent on alcohol, talk to your doctor. And if you experience alcohol withdrawal symptoms at any point during the course, you must seek medical help.
When will the course start?
You can join this course at any time. Just follow the links to enrol for free. We'll email you a receipt and a welcome message, so you'll know you're signed up. And if you're new to Club Soda, you'll also get an email inviting you to create a password for the website.
Once you're enrolled, you'll find the course materials on this page. If you don't see them, our website might have logged you out. Just log in to start your course.
If you can't log in or don't receive any emails from us, please check your spam folder first. And if you still can't find the email, please get in touch, and we'll look into it.
How does the course work?
All the course materials for How to Change Your Drinking are hosted securely and privately on our website. The course is divided into three lessons, which you can progress through at your own pace. We suggest one lesson a day. But you can take your time; your access to this course doesn't expire.
Do I have to sign up for an in-depth course?
You don't, though we hope you will! You can learn some valuable things in How to Change Your Drinking, but long-term change takes practice. Our longer courses help you pay attention to your drinking habits, understand your motivations, build the life you imagine living and make practical plans that work for the long term.
How to Change Your Drinking is free, and there's nothing to pay until you upgrade to one of our other courses.
Who's behind the course?
How to Change Your Drinking was developed by Dru Jaeger. Dru is Club Soda's co-founder and the author of How to Be a Mindful Drinker. They are a writer, researcher, facilitator and coach with more than a decade of experience in healthcare policy – and they are a mindful drinker who drinks little and occasionally. The course also draws on Club Soda's research into the experiences of our members who have changed their drinking.
And finally…
While we make every effort to run this course as advertised, we reserve the right to change the course content if necessary. We also reserve the right to suspend any member who does not keep to our Club rules and terms and conditions.